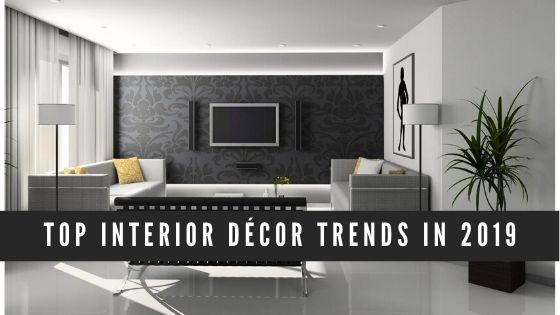 Top Interior Decor Trends in 2019
With the New Year around the corner, we have revisited many trends and researched on a multitude of styles. They say that trends are a fad and their effectiveness tends to fade with time. But some trends are as timeless as their appeal. One can consider them even after a year of its evolution with ease and confidence. Scroll down to learn the top picks for the top trends in interior decor of 2019 and see if you can update your home with these. 
Sculptures and Figurines:
Additions like sculptures and figurines to the interiors often plays a significant role in creating individual character. If you worry about staying abreast to the trend, they are still trendy despite the passing time. When these décor matches with your interiors, they will automatically bring an artistic appeal and serves as a focal piece in your home. Truly, artifacts like these are a toast to exclusivity.
Wall Pieces: Walls are often considered as blank empty spaces in your home. To make that an interesting yet appealing interior space, you need to add a piece of artwork there. Keep your interior theme and colour palette in mind and choose the appropriate wall piece.
Artificial Flowers and Potpourris:
A home decorated with flowers can never go out of fashion. Leaving natural flowers for special occasions, artificial flowers are always aesthetically impeccable decorative items when it comes to interior designing. They impart serene and calm feel to your interiors. These are apt choice for jazzing up an old vase or a bouquet or home spaces, these flowers will always lend your environment an ethereal bloom.
Modern Furniture:
There are multitudes of things to ponder when choosing furniture. The outline of your house, the number of people who will use it regularly and many more factors will play a role in the furniture you require. Not just the affordability but also a timeless style is important while choosing something to decorate your home with. 
These are our takes on the top trends of the year 2019. Ponder over and decide on the picks that you would like to imbibe in your interiors for the next year.