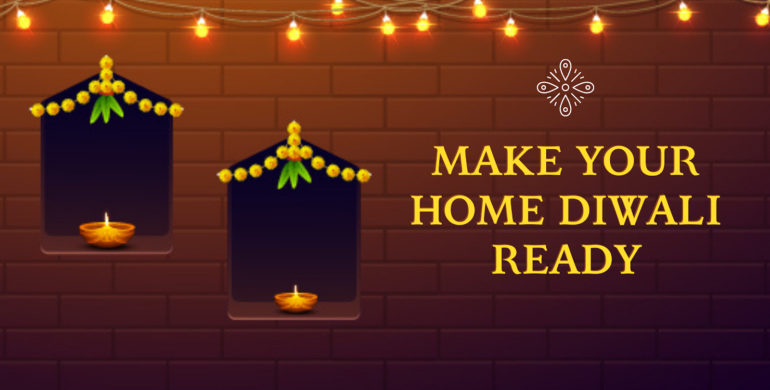 Make Your Home Diwali Ready
The Festive season is what most of us wait for as it's that time of the year again when all the festivals line up one after the other. 2020 has been quite the opposite. It has left us in a bleak mood. Let us make Diwali the solution for that by welcoming positivity into our home. Let this mark for new beginnings and a fresh feel to your interiors. An uplifting and inviting ambience can bring those festive vibes into your house and make your celebrations all the more memorable. Here are a few tips to spruce up your home and make it festive ready. 
1.  Greet Your Guests With Some Grace
It is always important to have a focal point that catches the eye of any guests when they enter your house. Considering the number of guests one might get during the festival season, that importance gets to paramount and nothing less. Add a gracious showpiece that exudes elegance and garners attention at the same time.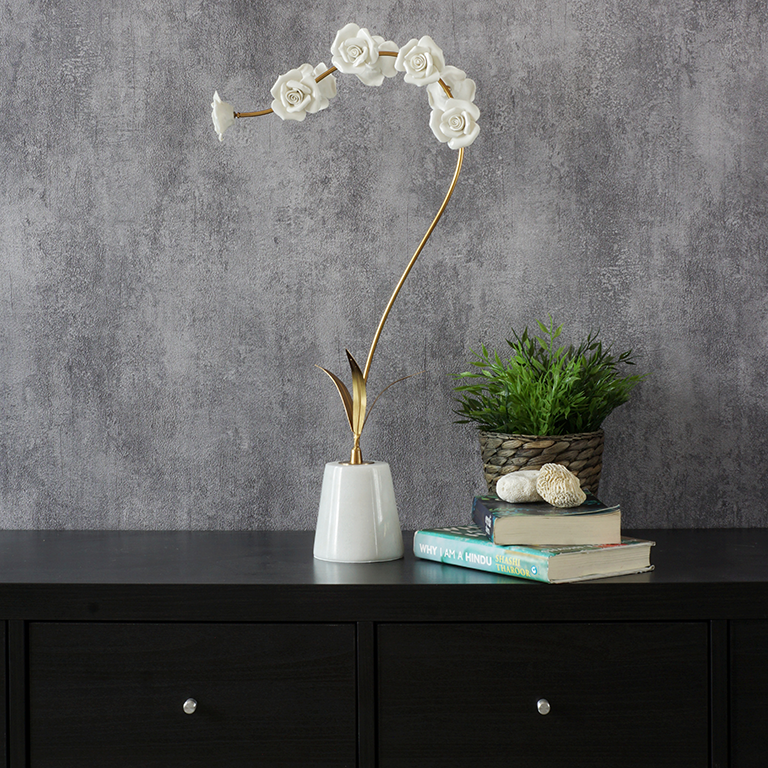 2.  Welcome The Fresh Beginnings
Festivals always symbolize fresh beginnings as it comes with reviving fervour. Adorn some of that cheer and warmth in your home with some Handpicked blooms of your choice. There is nothing better than some elegant blooms to emphasise that fervour in your home. They not only create a welcoming ambience but also jazz up your interiors. 
3.  Shine Your Light
There's no better time to brighten up your home in the nights than this festival season, is there? Table lamps do that job for you effortlessly. They are perfect to turn that area into a cosy step, warm and personal corner. They contribute to the overall lighting, provide the nuance and unique ambience that will enhance the festive fervour of the room.
4.  Invite Culture And Tradition Home
Traditional interiors are a perfect set up for enhancing your mood overall. One thing about traditional decor is that it is a timeless go-to option that never goes out of style while bringing you that elegantly-comforting and culturally-rich ambience. Intricately handwoven wall hangings can always brighten up the spirits of everyone.